OD guest speakers confirmed!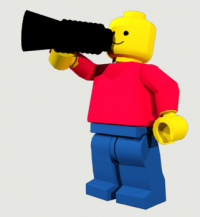 I am really delighted to announce that both Rick James and Keith Hempshall have agreed to be guest speakers at the Intrac course on Organisational Development that I will be facilitating in Oxford from 16-20 May 2016. Both speakers are at the leading edge of organisational development thinking and practice.
Keith Hempshall is currently WWF UK's Organisational Development Portfolio Manager where he provides technical support to partners in strategy development, change planning and organisational development process management. He has also been WWF UK's PPA lead and prior to joining WWF, Keith worked with Plan in Mali, Haiti and the UK in a range of fundraising and grant management roles.
Over recent years Keith has played a key role in the evolution of WWF UK's organisational development support programme and he has used a range of innovative approaches to enable learning between partners on organisational development-related issues.
Rick James is an organisational change specialist in the field of international development. Rick has spent 25 years working in Africa, Latin America and Europe, consulting for more than 100 international aid agencies and churches. His focus is on individual, organisational and inter-organisational change. Rick believes in the importance of client ownership and responsibility as well as integrating both the emotional and spiritual dimensions in change.
As well as consulting, coaching and training, Rick researches and writes. His PhD focused OD and leadership in Africa. He is an Honorary Visiting Fellow in the Faculty of Management, CASS Business School, London, co-directing the NGO Management course. Rick has published extensively with more than 50 articles and seven books including: 'Creating Space for Grace'; 'Inspiring Change'; 'Capacity building for NGOs: Making it work' and 'Demystifying Organisation Development'. He facilitates a global learning group on change with Christian organisations http://developingchurches.ning.com/
I'm hoping that a third guest speaker will be confirmed soon!