Tim Pickles – an appreciation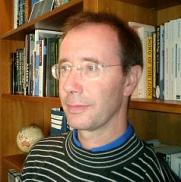 Earlier this month we received the very sad news that Tim Pickles died very unexpectedly on 1 February 2018.
Tim was a member of Framework from 1989-2000 and played a very influential role in the collective's development. As an early adopter of information technology, it was Tim who anticipated the importance of Framework having a web presence by registering the Framework domain name. Throughout his career, Tim was a creative and prolific writer and was largely responsible for setting up the short-lived but intensely productive publishing arm of the collective, 'Framework in Print'. Among his many publications, the 'Toolkit' series – 'Toolkit for Trainers', 'Toolkit for Managers', and 'Toolkit for Managing Change' – quickly gained global popularity and were translated into many languages.
Tim's practice as a consultant encompassed both breadth and depth. Always willing to engage with the emotional dimension of consulting, Tim had a clear-headed approach to dealing with situations that others could find stressful, best summarised in his often-used phrase when dealing with challenging situations, "It's all data." During peer supervision Tim gave colleagues his intense concentration whilst a characteristically reassuring smile was never far away.
After leaving Framework, Tim combined his interests in publishing and technology at the internet services company Sift and increasingly pursued his deep interest in gay spirituality. In 2008, Tim was ordained as an inter-faith minister and established a range of widely acknowledged mentoring, training and counselling services under the heading 'Thelki'.
In a recent blog piece in November 2017, Tim discussed what it felt like to move into what he called his 'Fourth Age'. He characterised the "energies" of his Fourth Age as "more concerned with mentoring, eldership, dawning wisdom, and a longer-term reflection. There is far more letting-go – of possessions, behaviours, responsibilities, commitments, prejudices, expectations and needs." It is tragic that we have all been denied the opportunity to share more of Tim's 'Fourth Age' with him.