Retreat in 'flow'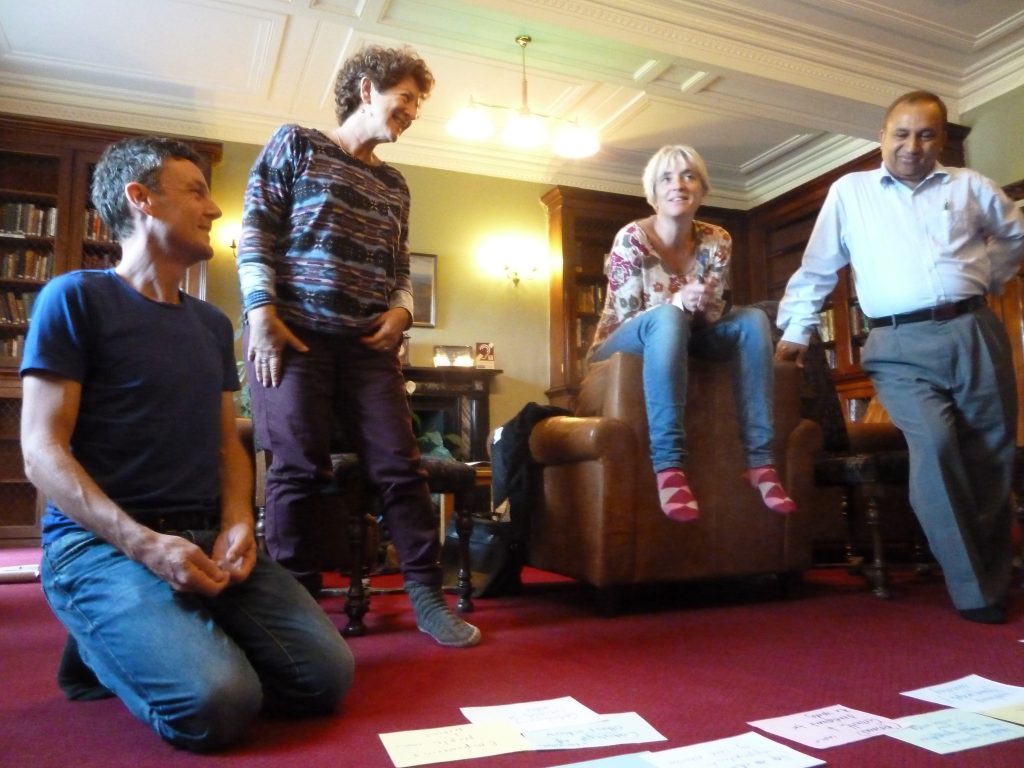 We've just come back from our autumn retreat and we're full of energy and good ideas. We all facilitate team events in the course of our work, so it is salutary to do it 'to' ourselves – a great reminder of how important it is to get the balance right between content and creativity and opportunities for winding down.
Mihaly Czikszentmihalyi says that flow is the key to happiness, and we definitely got into a good flow. The first afternoon we shared experiences of different work we've been doing, and discussed some of the difficult situations we have grappled with. In the evening, we had our resource sharing session: new tools, good resources, and links we've found that are useful in our work. With internet access restricted to the foyer, we sat in enormous leather arm chairs and tried to huddle round a computer to watch (for example) the video about the leadership lessons in being a 'First Follower'.
The next morning we spent in a visioning exercise, to think about what we'd like to achieve over the next five years. It was great to be working with images (cut from old magazines) as a starting point for inspiration – a nice change from writing post-its or drawing pictures, and a reminder that many people's inhibitions about drawing really does limit what can come out of this kind of session. Here's what we came up with – but don't ask me to explain it! You had to be there: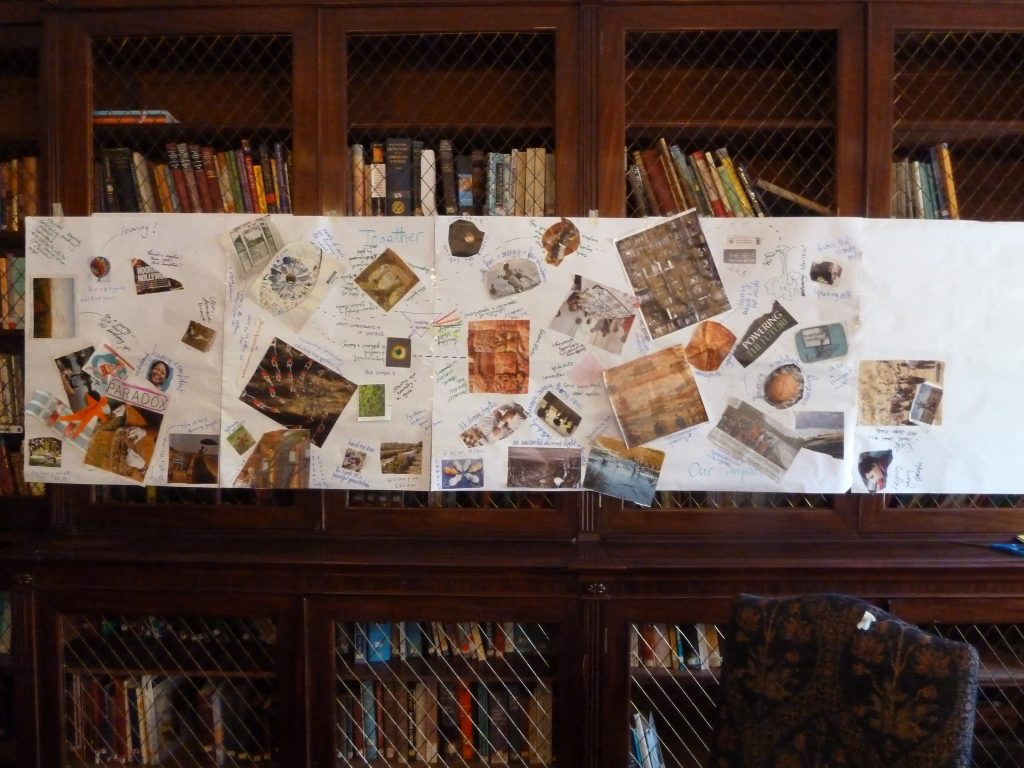 We reflected on what it means to be a self-directing team, and scored ourselves against some challenging criteria. We also fitted in a walk around Rydal Water, Thai dinner in Ambleside, a business session and some work on IT systems. Some of us stayed on for a weekend of long hikes and fresh air. It was a really good balance.