Development Day in York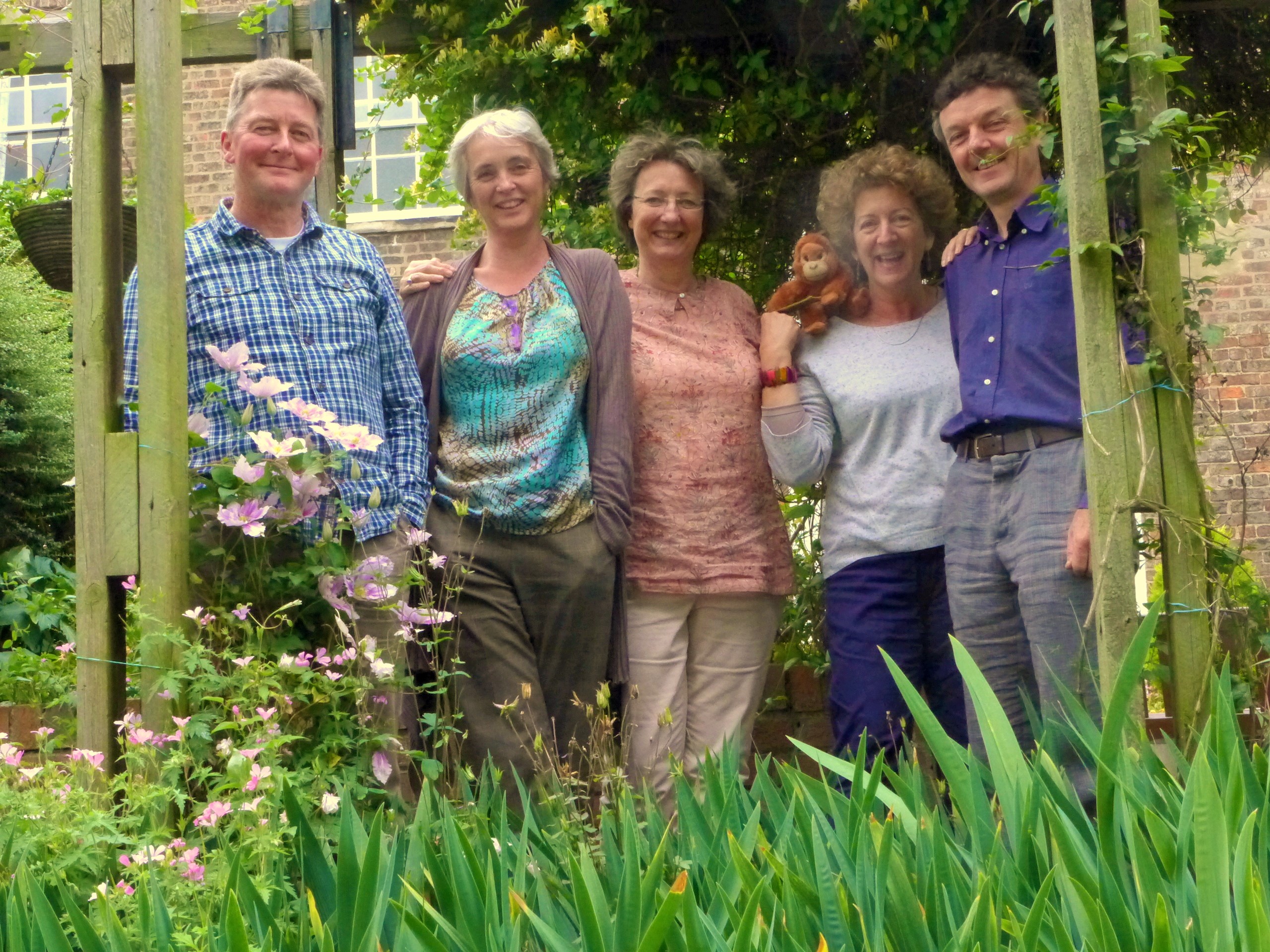 We held one of our twice-a-year Development Days in York yesterday. We extended the format a little – arriving the previous evening and having an excellent meal at the El Piano vegan restaurant accompanied by a passionate discussion about recent political developments post-EU referendum. The venue for our meeting was St Bede's Pastoral Centre – a really friendly, comfortable place with beautiful garden near the station and situated next door to the Bar Convent centre where we stayed and enjoyed their newly upgraded rooms and excellent breakfasts!
Whilst much of our meeting was taken up with business issues such as reviewing our use of Basecamp and social media, and re-organising our peer supervision arrangements, we also had a couple of more substantive items on the agenda:
Brenda, Catherine and Bruce shared and compared their recent experiences of planning and facilitating Partner Capacity Building workshops for clients in the UK and South Asia;
We discussed our plans to make the tools and other resources we have developed over the years more widely available to others and were inspired by an excellent online resource that Brenda had discovered through her work with Amnesty called Beautiful Trouble. The website describes Beautiful Trouble as "a book, web toolbox and international network of artist-activist trainers whose mission is to make grassroots movements more creative and more effective."
As always, it was great to spend time with colleagues, catch up on developments, make plans, share experiences, have fun and enjoy a brief pause in our busy day-to-day working lives.