Facilitating Annual Country Learning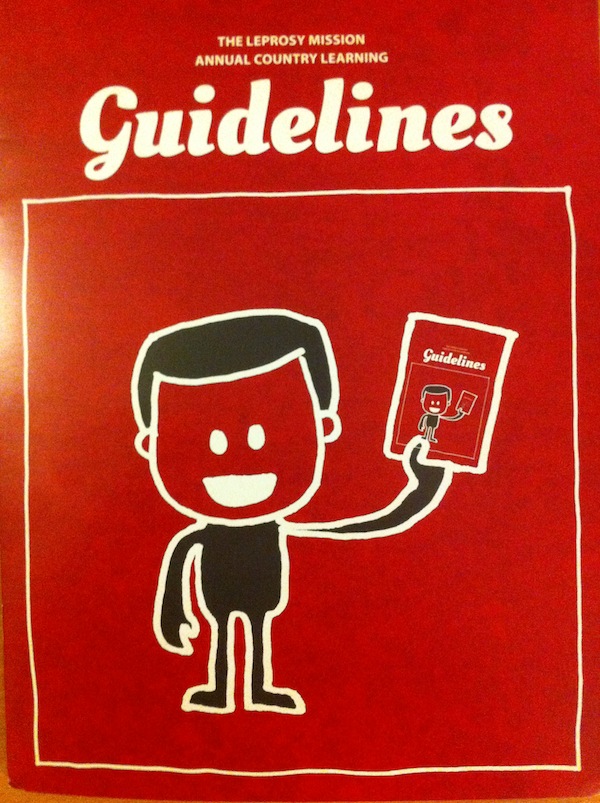 Back in April 2012 I facilitated a workshop in The Netherlands for a design team of nine enthusiastic staff from Member organisations of The Leprosy Mission Fellowship. Their task was to update the way the Fellowship Members carry out their 'Annual Country Learning'. Annual Country Learning is described by TLM as "an annual process of reflection and learning at a country level in order to improve the quality of our projects and our organization …". The process we devised has since been used by many TLM Members.
Last week I had the opportunity to experience the new process first hand as I was invited by the London-based team of The Leprosy Mission International to facilitate their two-day annual country learning workshop. The event was the second phase of a three phase process comprising preparation, workshop and follow-up. During the preparation phase a small steering group used online Survey Monkey surveys to identify 'burning issues' and related 'learning questions' facing TLMI. The steering group used the responses from the Staff, Board and Member organization surveys and further discussion with colleagues to devise a learning theme and three related learning questions. These provided the focus for the workshop.
Staff based in remote geographical locations were actively involved in real time in the workshop using GoToMeeting with a good quality speaker/microphone. (this provided a more reliable online conference experience than Skype). Video was not practical because of bandwidth restrictions so the workaround was to photograph the flipcharts recording the groupwork using a smartphone and immediately email them to the remote participants. This simple technique worked surprisingly well.
Judging by the 'talking wall' feedback, participants are very happy with TLM's new approach to Annual Country Learning and looking forward to phase three.