Innovation and Leadership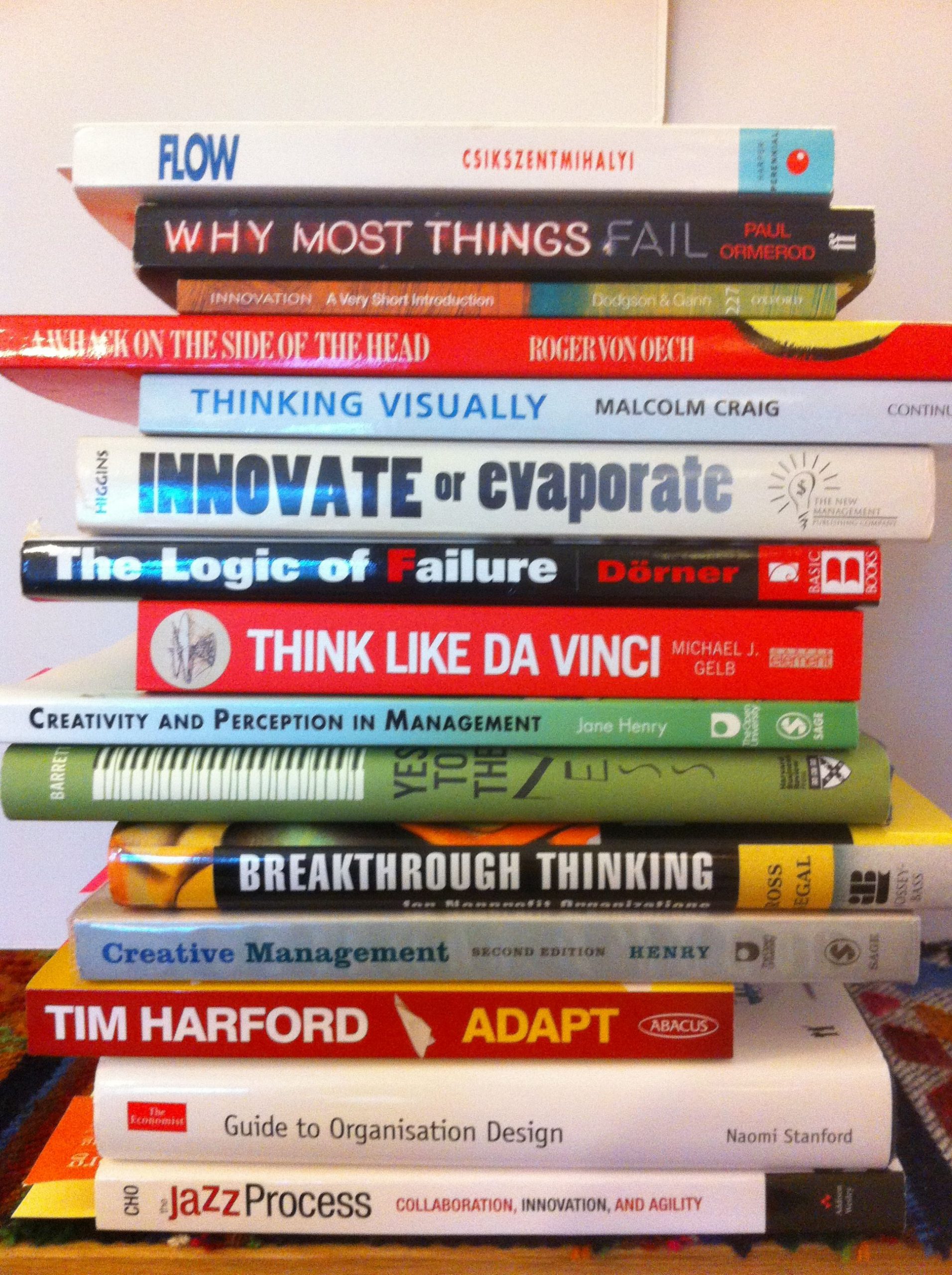 From time to time a piece of work comes along that allows me to pull together my thinking on a subject that really interests me. I'm fortunate to have that experience right now. Oxfam Novib have commissioned me to develop a training module on Innovation as part of their Leadership Program. Innovation is a very 'hot' issues in civil society organisations these days. We like to consider innovation as a particular strength of development organisations. Indeed, the idea of social innovation has become so mainstream that we have institutions such as the Stanford Center for Social Innovation devoted to help us understand innovation more deeply. There are countless books and articles on innovation and related subjects such as creativity as this pile from my own bookshelves illustrates!
The challenge that Oxfam Novib have given me is to distil, in a one day workshop, the essence of innovation and its relationship to leadership in the context of Oxfam Novib's work as an international development organisation.
Right now I am working on a self-assessment questionnaire that, I hope, will help the workshop participants to focus on the mindset, skillset and toolset that they need to more effectively inspire and contribute to innovation in their organisation. Underpinning this, of course, will be my view of what innovation means (hence the pile of books and dozens of articles that I am reading at the moment). I intend to make an adapted version of the questionnaire available through this blog. In the meantime, I would welcome any thoughts about those three headings: the mindset, skillset and toolset for innovation.